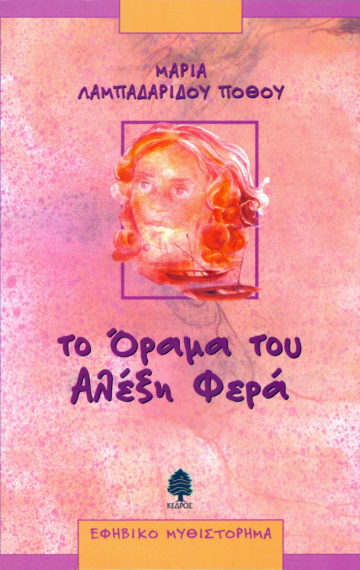 Publisher:

kedros (to be published in a new edition)

Edition:

2nd (1st, 1960, Hestia Publications)

ISBN:

9789600422627
On a remote Greek island in the 60s, a young girl lives her first magical experience of things and love. It is a novel for young people, which speaks about love and the sorrow of love, about the ephemeral and disintegration. Her first traumatic experience which will enrich the heroine and will lead her to maturity and self-knowledge.
Reviews
Andreas Karantonis, Kathimerini newspaper March 1961 (original article scanned)