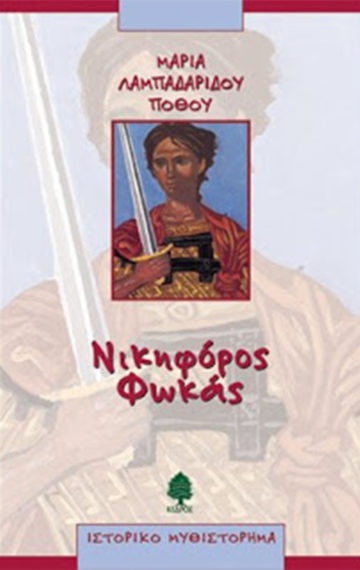 Publisher:

Kedros (to be published in a new edition)

Edition:

2η (1η, 1992)

ISBN:

9789600405644
The novel Nicephorus Fokas brings to life an entire era, the most thrilling of Byzantine history, full of grandeur and ferocity and profound mysticism, a heroic age infused with the magic element that was the poetry of the people. The author, with her mature poetic writing and analytical style, sketches this fascinating world. Triumphs and intrigues in the Holy Palace, night lovers, witches, power players moving in the shadows, all these elements exist in the novel and their echo reaches our time.
It was not easy to deal with such a multifaceted and tragic persona. Nikephoros Fokas, this cruel and glorified emperor of the empire, the ugly man with sad eyes, lived tragically divided between the desire of God and the desire of the flesh. His broken vows were the martyrdom of his soul, a soul betrayed by love and earthly glories. While searching for the traces of his life, which are traces of the lost Hellenism, I lived moments of sacred poetry, sacred memory.
Reviews